Aetna
Medicare
Assurant Health
Medicare Advantage
Beech Street Network
Mega Life and Health
Blue Advantage
Multiplan
Blue Cross Blue Shield
Preferred Health Network
Cambridge Integrated Services
Principal Financial Group
Champva
Railroad Medicare (AL)
Choice Care
Sentry Insurance
First Health
Three Rivers Health Plans
Golden Rule
Tricare
Healthchoice
United Healthcare
Healthsprings of AL
US Department of Labor
Humana
Viva Health
Mailhandlers Benefit Plan
Wellcare Health Plans
Medicaid
Worker's Compensation
CARE CREDIT
We offer this option for anyone who qualifies.  This is similar to a credit card, but designed for healthcare services.  It has no/low interest.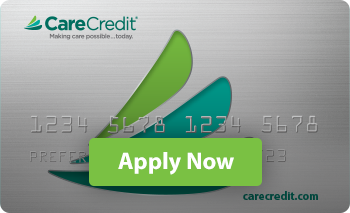 SELF PAY
You will be contacted prior to your surgery with an estimated procedure cost for the facility fee.  A down payment equal to 1/2 of the total estimated amount due is expected the day of your procedure.  If you are unable to pay 1/2 the day of your procedure, you will be asked to complete a financial agreement.  A good faith payment should be made and the remaining balance will be divided up into 3 monthly payments so that your account has been resolved with the 90 day time frame.
PROMPT PAY DISCOUNT
We offer a 10% discount to self-pay patients whose account estimate is paid in full the day of the surgery/procedure.
SELECT CARE
Your Select Care copay amount is due on or before your date of service.  We will submit your bill directly to Select Care.  A bill will be sent to your secondary insurance upon receipt of payment or denial from Select Care.  If you have no secondary insurance, a bill will be sent to you for any balance after receipt of payment or denial from Select Care.  We must make a copy of each insurance card at the time of registration.
SELF PAY – COSMETIC SURGERY  – ELECTIVE SURGERY
Payment in full must be received 10 days prior to surgery.
If your insurance company is not listed, it may be considered to be part of one of the networks listed above.  Please call our office at 256-736-2811 and ask to talk with the billing department for more information.